India is a country with vivid diversity, religions and cultures. It is a melting pot where you can find your type of flavour amongst the lot. If you come to India for the first time, it will stun you, amaze you and make you fall in love with it later or sooner. It's a land that has a smell, taste, sound and vibrations of its own which you wont find anywhere else in the world. In here, resides the beauty of nature, the finger licking food, the history without dates, the religions existing since ages, the values of the elders and the power of the youth. But, Indian is observing a drastic shift from an old age thinking to a modern-day country. This accompanied with over-population, illiteracy, crime and corruption has made it stand in the midway. Due to this, it is tagged as an unsafe place to visit and to some extent, it's quite true. Every traveller can enjoy their adventure in India to fullest, but one needs to keep in mind some safety tips before travelling to India. Hence, through this post, I want to shed some light on the things you need to grasp before visiting India.
10 Things to Know Before Travelling to India
1. Learn to Say No (Especially for Being Clicked)
Alright peeps, the most important thing you need to have your mind locked on is to Say 'No' to anyone who approaches you to to get a picture clicked with them. Please say a no, especially if its a man, and if possible to women too. In most cases the people who approach you will be from a rural part of India or uneducated morally to understand the good stuff and manners to live in a civilized society. Now what these guys do is that after taking pictures with you, they upload them on social media to get likes by their friends.
For them being clicked with a person with white skin is a lavish thing and they are just using you. If you are thinking that they respect you as a tourist, then you are wrong my friends, they abuse you and use filthy language at your back. Trust me on this, I have listened to many of them using filthy words just because you are not one of them and they judge you for the values that they consider are bad like dressing inappropriately or showing off. I am not saying all of them are like that but a majority of the section are, even the married ones having kids.
One of the many Incidents – Some days back I read an article in a local newspaper (that made me angry and prompted me to write this post) that a Swiss couple was attacked by a group of 4 youngsters, as the couple refused to take selfies with them. Despite their humble No's they kept following them and beat them brutally. The girl's hand was fractured and guy suffered a partial hearing loss in one of his ears.
Until you will allow them to take pictures with you, they won't mind and maybe they might demand something more as you might sound an easy person to convince. Alternatively, if you say a no, they will abuse you which anyhow they will do on your back after taking the pic. And remember these pics can be zoomed, cropped and put on C Grade sites as well, so this is just for your own safety.
These people think that you have come to their country and you have to do what as what they want. They don't know that this country or broadly the whole world belongs to everyone. But they will never understand it, so it's you who have to draw lines with caution at all times.
And I know most of you must be thinking that it is rude to say a no if you are asked to be clicked. No, It's not all. Now see, these illiterate people do not know what being rude is, they will forget it after some time. You are a none to them that they will take it to their heart for a lifetime. You are just her for some moments. Indians are used to hearing no every day on things more important than just taking a picture. There is nothing like being rude in the Indian Dictionary. So just throw this thought out of your mind that they will feel bad. You cannot please each and every person in this world. How can you get yourself clicked with someone you don't know. Just say that you don't like it or don't want to be clicked. Call the cops or move away from there. Don't make them so used to your yeses that they forget what a no is.
2. Do Not Give Money to Beggars
India is an over-populated country and hence one can see beggars in each and every nook of all the cities. It is more likely that you will see beggars outside of every religious place and tourist spots. As a foreigner, you will be approached more by the beggars. But do not give them anything. Why? Here is the answer. Begging is a million dollar business in India and is increasing daily. It is run by human trafficking cartels that are doing it without any fear of the police since the money goes to the higher authorities as well at all the levels. According to reports by National Human Rights Commission, more than 40000 children are abducted in India every year and more than 300000 are drugged and forced to do beg on the streets.
Well most of us on seeing the poor condition of the women and children become emotional and give them money to help. But actually, we are helping in increasing the problem and making them addicted to it. You are not sure what they would use the money for. Most of them take on drugs and liquor even those below 18. And hence indirectly crime also increases.
If you try to help even a single of them, the others will jump on you too and then it would be hard for you get rid of them. The children might even try to hold your hand and hold your legs too for getting money out of you. So simply say a no without a doubt. You may also encounter women with babies in their hands urging you to give money to feed the child. The strange thing is that many of the kids are not their own and are rented from others to show them to you and melt your heart. That's a tactic of using kids and taking out money.
Try offering a job to the beggars and they will say no to it since it requires hard work. Begging has become easy for them and are used to it now. They make more money through it which they cannot while working somewhere.  And I also got to knew from someone that the human trafficking organizations cut the legs and arms of the kidnapped people to make them handicapped and force them to beg. Handicapped get more attention and sympathy which means more money. So all sorts of beggars have to give a share of their earnings to these organizations. Hence, I request you that if you are in India, do not give money to any beggar. That's one way of stopping this increasing problem in our society.
My conversation with a Policeman – I worked at a restaurant for some months where a policeman came to eat dinner for free every weekend. Now, that I knew him well and I thought of asking him a question which I believed he would answer without any objection. So what I asked was – Do the police have all the details of the criminals and trafficking organization running in the country? If yes, why don't they do anything to solve the problem?
His answer didn't shock me at all since I knew or heard about it before. His answer – "We know each and every criminal in the city and their locations as well. But our hands are tied by the higher authorities until they order us to do it and catch them. And that happens very rarely when the situation goes out of control or people starting protesting on the streets." And when I asked that, "if the higher authorities or policemen get paid to be silent?", he just smiled and changed the topic. It was enough for me to be sure that all this is true in the society we live in.
3. Do Not Trust Anyone Blindly
You are in a strange and unknown territory which is completely different from the rest of the world. And it is obvious that you should not trust any stranger. You might be offered help and services by the people, but you need to trust your gut before taking anyone's advice or help. Though not everyone is the same, you need to be cautious at all times. Simply try to ignore a person if you feel doubtful or see him/ her over convincing you for something.
There have been such cases recently when women have been raped after being offered a ride to their place while being stuck. Always keep local emergency contact numbers with you and call them in case of any help. India is not a cool place for hitchhiking or taking a lift randomly. You will be judged that you are o[en to have sex if you take a lift from a stranger. Also, try not to eat anything offered by the anyone whom you do not know personally very well. There are chances of being drugged.
And once you are stuck or in trouble, hardly anyone will come to help you. Trust me and mark my words on this.
4. Avoid Walking on Empty Streets Alone at Night
Most of the places in India are not safe while travelling alone at night especially for women. You will likely to be looked at after as an uncultured or a bad girl or an open girl if you are found roaming the streets late night. Always be with a partner or some local person y0u know before venturing out in the nights. It is likely that you might be stalked or followed by someone with wrong intents. Trust your instincts and call the police immediately if you smell anything fishy or gross. Generally, bad incidents happen only in the streets where there is no proper lighting and are secluded. Avoid going into to rural areas or congested streets.
5. Dress Modestly
The multi-cultured country with hundreds of religions and castes. It is a complete opposite of the western world in terms of everything. It still sticks to old and traditional values and thoughts which you might find very extraordinary and strange during your first impressions. But slowly you will get the feel of it.
You need to cover up your body and dress conservatively especially in 2 tier cities and villages. You may wear what you wish to only in posh areas of the metro cities like Delhi and Mumbai. Also, when you are visiting a temple or any other religious place cover your body will full clothes as it is considered to be disrespectful if you show off your skin. Wearing revealing clothes may get you unwanted attention from the onlookers. And it really doesn't feel nice when someone gazes at you for a long. So please buy some Indian clothes like Saris, salwar kameez, ethnic suits or jeans & top but not skinny. On a positive side, this will make you dwell into the local culture and you will look more beautiful in the Indian attire for sure.
But personally, I believe is that wearing short clothes and having an open and righteous mind is better than being fully covered and having a dirty and judgmental mind. But you need to adjust with it while travelling in India. Yes, that is the kind of society we live but its changing slowly with all the protests done by the youth. Though it will take time to completely change the old and rusted thinking of the people.
6. Mind Your Body Language
Indian mentality is completely different from the westernized world. Your usual common gesture or body language can mean something different to the people here. The women need to be very cautious with their body language. A smile, slightest of eye contact with a male, a handshake or just a small conversation may be taken in the wrong context. Such signs are often misread as an open invitation by the sick minded men in India. So don't be over-friendly or start a conversation first.
7. Be Confident and Learn to Ignore
Being a tourist the locals will take full charge and try to scam or fool you with different schemes to take out money from you. Please be alert at all times. You don't fall prey to any misleading information. Always double check what you are being offered.
Foreign tourists are often over-charged for all the products and services but you need to learn to negotiate while travelling in India. You need to act confident (even if you aren't) as like you know about the local things and stuff. Also, you cannot stop the onlookers from gazing at you. So the best policy is to be ignorant and move on. These are small tactics you need to learn.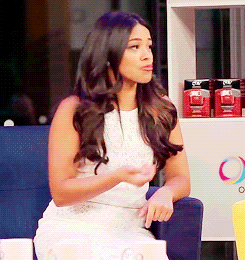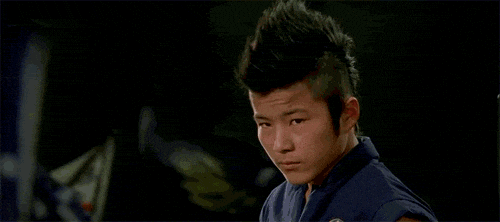 8. Research Well and Come with an Open Mind
If you all do a research before visiting any new place, it's really good. What I am asking is that you need to research more extensively while travelling to India. India is an enormous country with big cities, states and a huge population. Do a fair research about essential things to carry, staying options, your budget, activities, itinerary and other things. There are lots to explore ranging from mighty Himalayan Mountains, Holy Rivers, Religious Shrines, Exotic Beaches, backwaters, Wildlife to Historical sites. The taste of India can only be felt if you embrace it slowly and one place at a time. Research well about the local regional habits, culture and language before putting a foot. India will throw you unexpected bouncers and you need to be prepared for taking them with an open mind and heart. Don't think too much of what and why of anything you find unorthodox while in India. Only then you will be able to enjoy it thoroughly.
9. Do Not Stay in Cheap Hotels
You need to make your selection on your stays very wisely. Try not to choose a very cheap hotel as it won't be able to give you a good service most of the times. Staying at a place that doesn't live up to your expectations can spoil your mood to enjoy the rest of the day. More than that, the very cheap hotels are often raided by police for checking on illegal sex rackets and I am sure you won't want yourself to see behind the bars on your first visit to India. That would be quite an adventure though. 🙂 Haha..!
Prefer staying in homestays, guest houses or travellers hostels. Always book your hotels from trusted sites like booking.com, hotels.com, or hostelworld.com.
10. Keep Check on the Food and Water
India is not as clean and hygienic like many other countries around the world. The food in the cities specially the street food is very delicious and makes one crave for more. but it may not be safe for someone who is not used to it. Generally, the street food and snacks made in India are very spicy and deep fried. The streets are dirty and the pollution and dust particles in the air settles down on the food we eat. So, taking them in your stomach might be painful afterwards and can give you a run to the toilet and ultimately to chemist shop.
Hence, try avoiding eating too much of street food or even from a restaurant or cafe that you think might not be hygienic. Ask from locals about the options where you can have a decent meal. Also, there is a huge problem of filtered water in many regions of India. Please carry your Seld filtered water bottles as they might be very useful where packaged drinking water may not be available so easily. Eat good & enjoy the different flavours of Indian dishes while taking precautions.
These are some important things that you should keep in mind before travelling to India. This country will give you a mind-blowing experience if you get accustomed to its ways and thinking process quickly. No matter what if you are travelling solo or with someone, you got to face the challenges while travelling in India to get into its deeper roots. And only then, it will prove to an overwhelming experience for you.
Liked It? Pin It!
---
You might also like